DLP Limited continue their support to the Joey Dunlop Foundation
Tue, 01 Nov 2016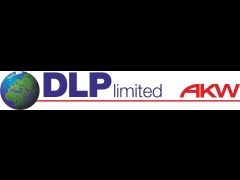 DLP specialises in the design, development and manufacture of products for the assisted living sector, particularly in bathrooms and kitchens. Their products enable people with mobility issues to live independently in their own homes.
​The Joey Dunlop Foundation initially opened Braddan Bridge House in 2010 and DLP Limited kitted each of the 3 apartments with kitchenets and wetroom fittings. A further two apartments are currently being built over winter 2016 and will be ready for the 2017 holiday season.
The JDF are very greatful for all the help and assistance DLP has given to the charity. The equipment provided is valued at several thousand pounds. Braddan Bridge House will be a testbed for future products that DLP may produce.